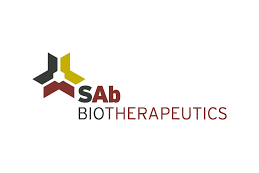 SAB Biotherapeutics SABS has completed an IND-enabling GLP-tox study for SAB-142, further progressing the therapeutic to prevent and/or delay onset and progression of type 1 diabetes (T1D) and potentially other T-cell mediated autoimmune diseases.
What Happened: The study assessed the toxicity and pharmacodynamic effects of SAB-142 at 1, 5, and 10 mg/kg doses against commercially available anti-thymocyte globulin at 5 mg/kg.
The candidate was well tolerated and showed a desired dose-dependent pharmacologic effect. SAB will submit the IND filing within approximately 12 months.
Also Read: SAB Biotherapeutics Unveils New Data From COVID-19 Programs Reinforcing Efficacy Against Variants.
The study results showed that both SAB-142 and the FDA-approved animal-derived polyclonal anti-thymocyte immunoglobulin induced transient lymphodepletion, confirming the SAB-142 mechanism.
The depletion dynamics were more prolonged in the cohort with SAB-142 treatment.
In November, the company outlined data on SAB-185 for COVID-19 and SAB-176 for seasonal and pandemic influenza showing the candidates being effective against variants of several highly mutating viruses associated with the diseases.
Last week, SAB Biotherapeutics announced results from a project in collaboration with CSL, confirming that SAB's DiversitAb platform can generate functional fully-human anti-idiotype polyclonal antibodies that can effectively target and neutralize autoantibodies associated with autoimmune diseases.
Price Action: SABS shares closed at $0.68 on Monday.